There are many ways you can help support ASHA's efforts and become involved in sexual and reproductive health advocacy.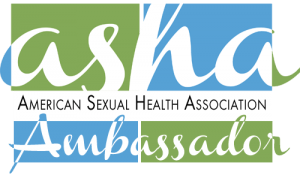 Are you passionate about sexual health? Do you have skills to share? Consider getting involved with ASHA. Our volunteer program runs in tandem with our Ambassador program – it allows you to be as involved as you want to be and connects you with our global network of supporters. ASHA ambassadors are sexual health advocates that use social media to share important information. Headquartered on SocialToaster, the ambassador program allows you to share information on a host of sexual health topics straight from your inbox.
Around 38,000 people will contract HIV each year and 1 in 7 of those will not know they have been infected. We decided there's a need to have a focused group of people working to share important HIV prevention, testing, and treatment messages. We are so excited to announce the launch of the HIV Ambassador Program!
If you have a special interest in cervical cancer, you may want to volunteer with a local chapter of our National Cervical Cancer Coalition, or start a chapter of your own. Or become a NCCC Ambassador!

If you have questions about STDs or want to talk with others, visit ASHA's online support community or share you story with others here on our site.

Stay up to date on what's going on at ASHA and in the world of sexual health by subscribing to ASHA's e-newsletter.
Interested in local and national politics? Learn more about how you can make your voice heard by advocating for sound STI policy.